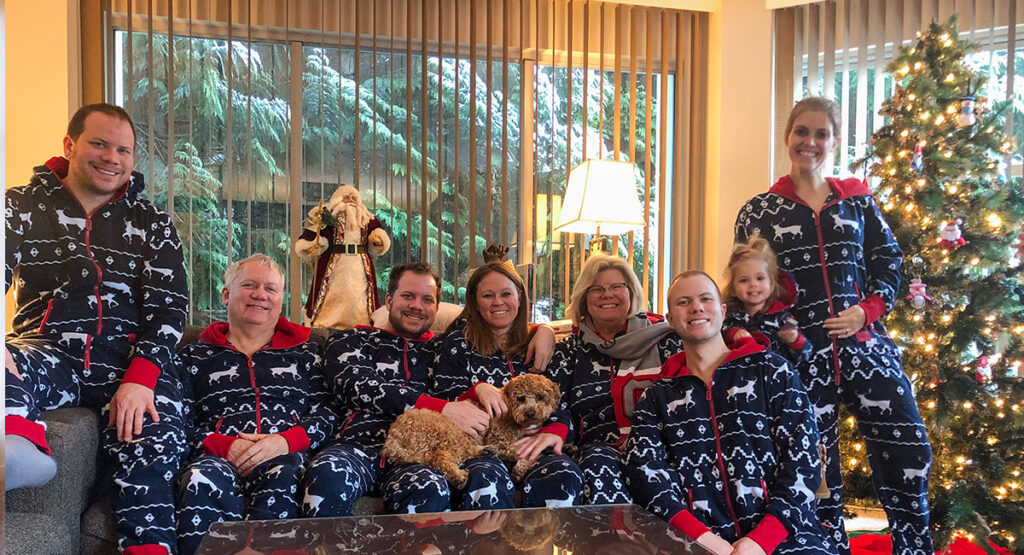 We LOVE Whistler – each season offers something special for everyone. We chose Woodrun 410 as our second home because our condo offers an opportunity to relax with great views, yet it's quiet and cozy and close to world-class restaurants and sporting venues.
Our primary residence is in Dublin, OH.  Jack is a retired family dentist. Patti is a pharmacist who specializes in marketing compounding pharmacies and functional medicine.
We are very proud of our 3 sons. Andrew has a Ph.D. in Analytical Chemistry and is a Surface Analysis Product Specialist for a chemical instrumentation company in Michigan, and is married to Sydney. Mike has a Pharm.D./M.S. and is a passionate advocate for rational use of life-changing therapies. John is a finance exec, is married to Ellen, and they have blessed us with our first grandchildren, Louisa and Jack. Cusco the Wonder Dog rounds out our family.
After a long day on the slopes, you can find us out enjoying apres ski or one of Whistler's amazing restaurants. And, we love the Ohio State Buckeyes!